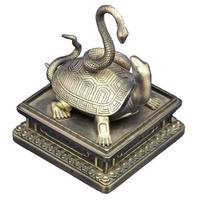 March 2009, the webmaster of a website to find me, he has a website domain name was stolen, and asked if he could retrieve the domain name. He was very anxious because the site he spent a lot of energy, there are many loyal customers every day, more than 20,000 users. If the domain can not get it back, it means several years of effort may be wasted.
I used the I Ching divination to him, told him:
The thieves from the west.
Domain names can be recovered, do not worry.
Godaddy, the domain name registration company will support your complaint. Judging from the I Ching, Godaddy will help you recover the domain name. Therefore, to quickly contact Godaddy.
You can get  the domain name back before May.
He said, some other IP tried to crack his login password, Godaddy discovered this situation, locked his account and sent a e-mail to him. He had to unlock (but not taken seriously enough, did not change the password). The next day, Godaddy sent e-mail, saying DOMAIN OWNERSHIP TRANSFER. Now check on the current holder of the domain name registered address is Turkey, He has sent an email to this person.  A telephone called to godaddy at the afternoon of March 16, also send a e-mail to Godaddy, and now have to wait for their technical survey.
April 9, he feedback that domain name has been looking back through Godaddy.
This divination, except for some details, the most critical is whether can recover domain name. How the forecast it? Because the I Ching show the Black Snake (God of the Northern sky, of Taoism. seven of the lunar mansions in the Northern sky, a kind of combination of Tortoise and Snake) in the sun. Black Snake represents the thieves, dark, cheating and other things. Now thieves in the sun, indicates that he will be arrested.