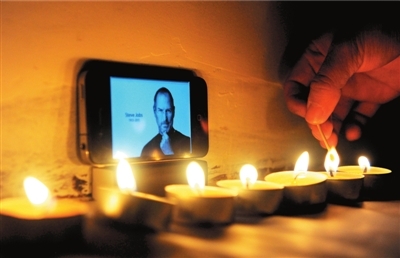 On October 5, 2011, Jobs died in California at age 56, everything came so suddenly. Even in China, Steve Jobs also has a high visibility, many people are mourning him. Me too!
What is his destiny? Because only know his birthday, don't know his exact time of birth. I can only to analyze his destiny by 4 Pillars of Destiny (Ba Zi), can't use Purple Star Astrology. His 4 Pillars are YiWei (Year), WuYing (Month), BingChen(Day), no Hour.
He is Yang fire, at age 56, the Yang water hurt him, and the Yang gold assault wood again. This year, Yin gold assault the wood of year pillar. All the woods are harmed, water is the most powerful. His fire was finally extinguished, a genius left us!